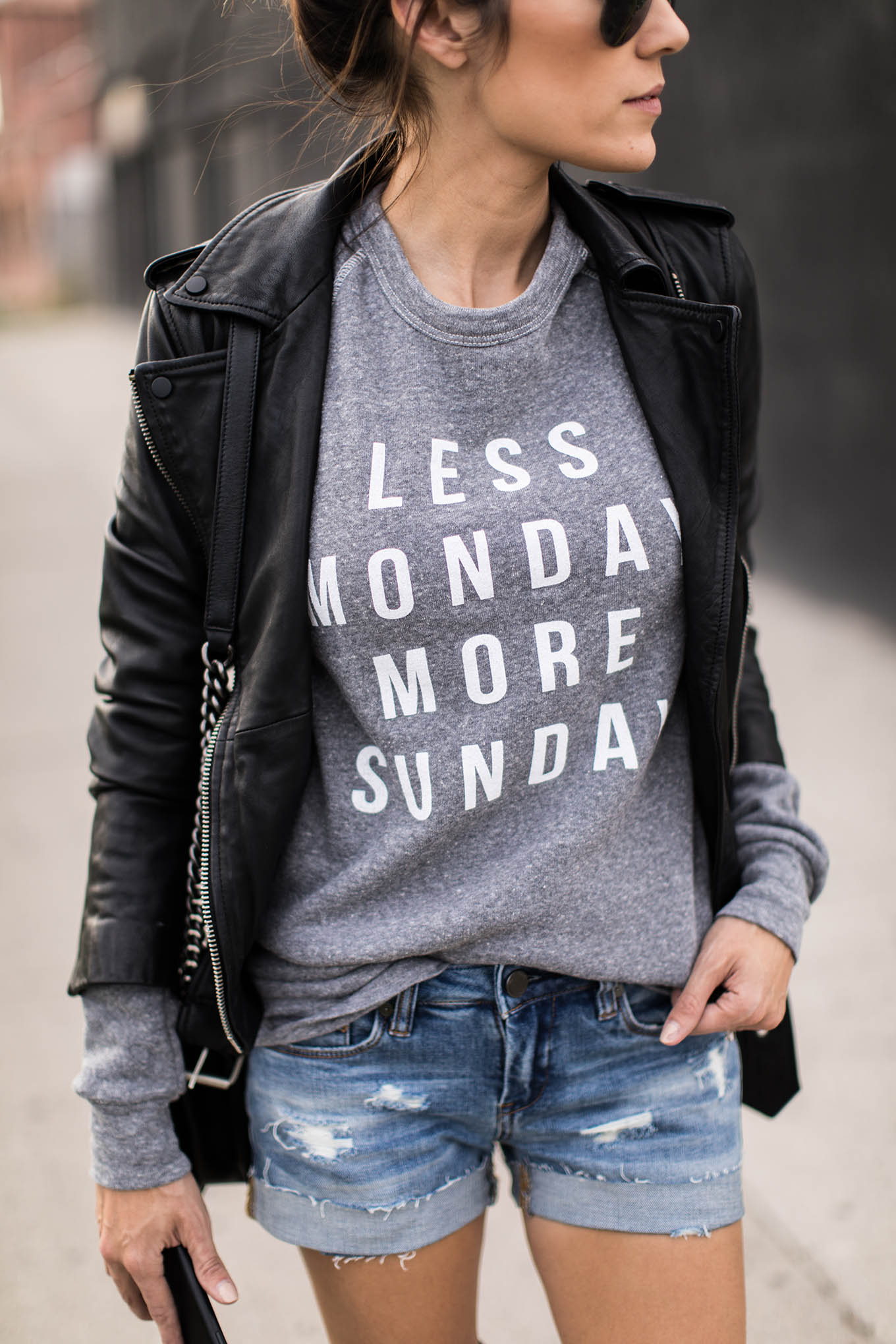 Who else feels like LESS MONDAY MORE SUNDAY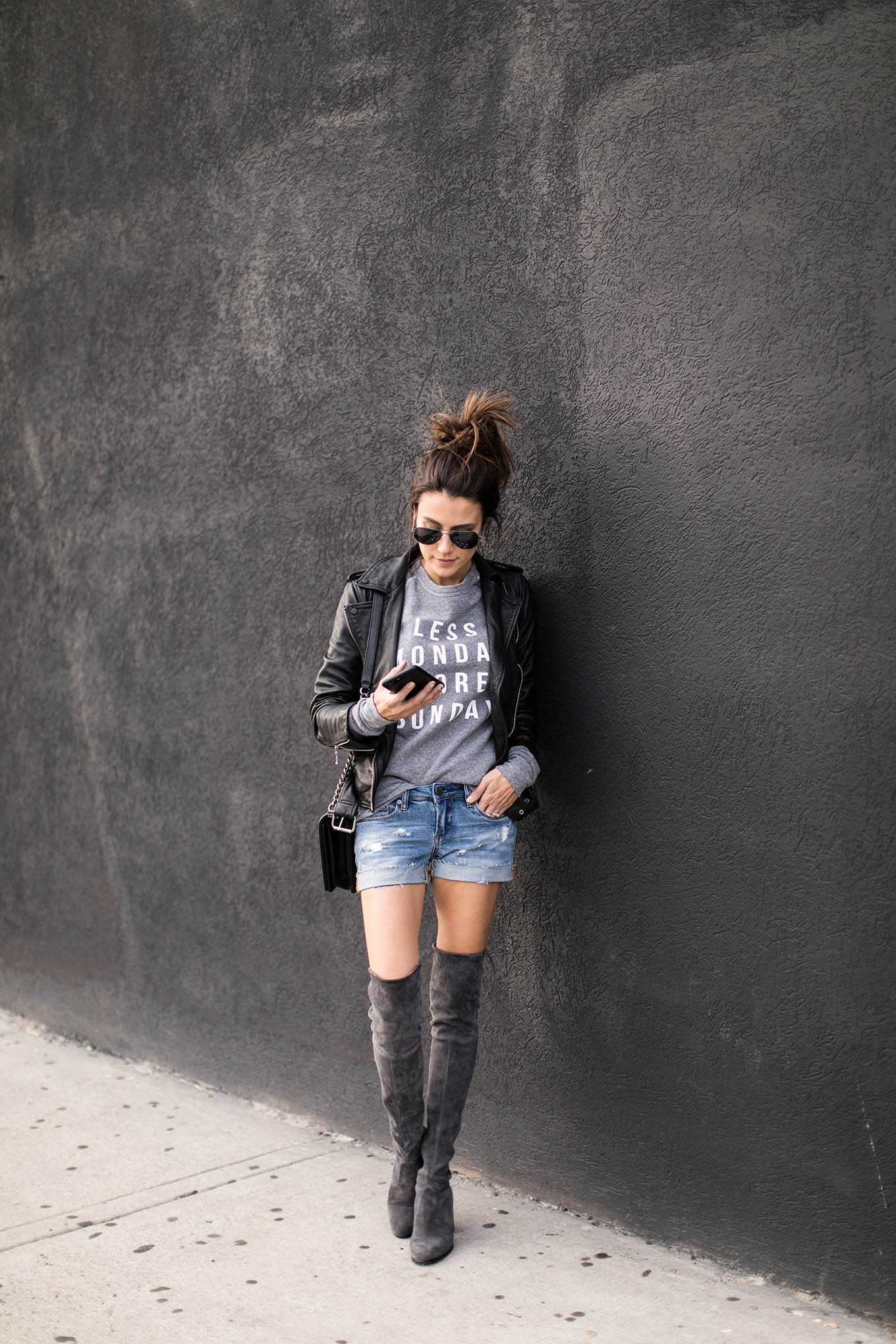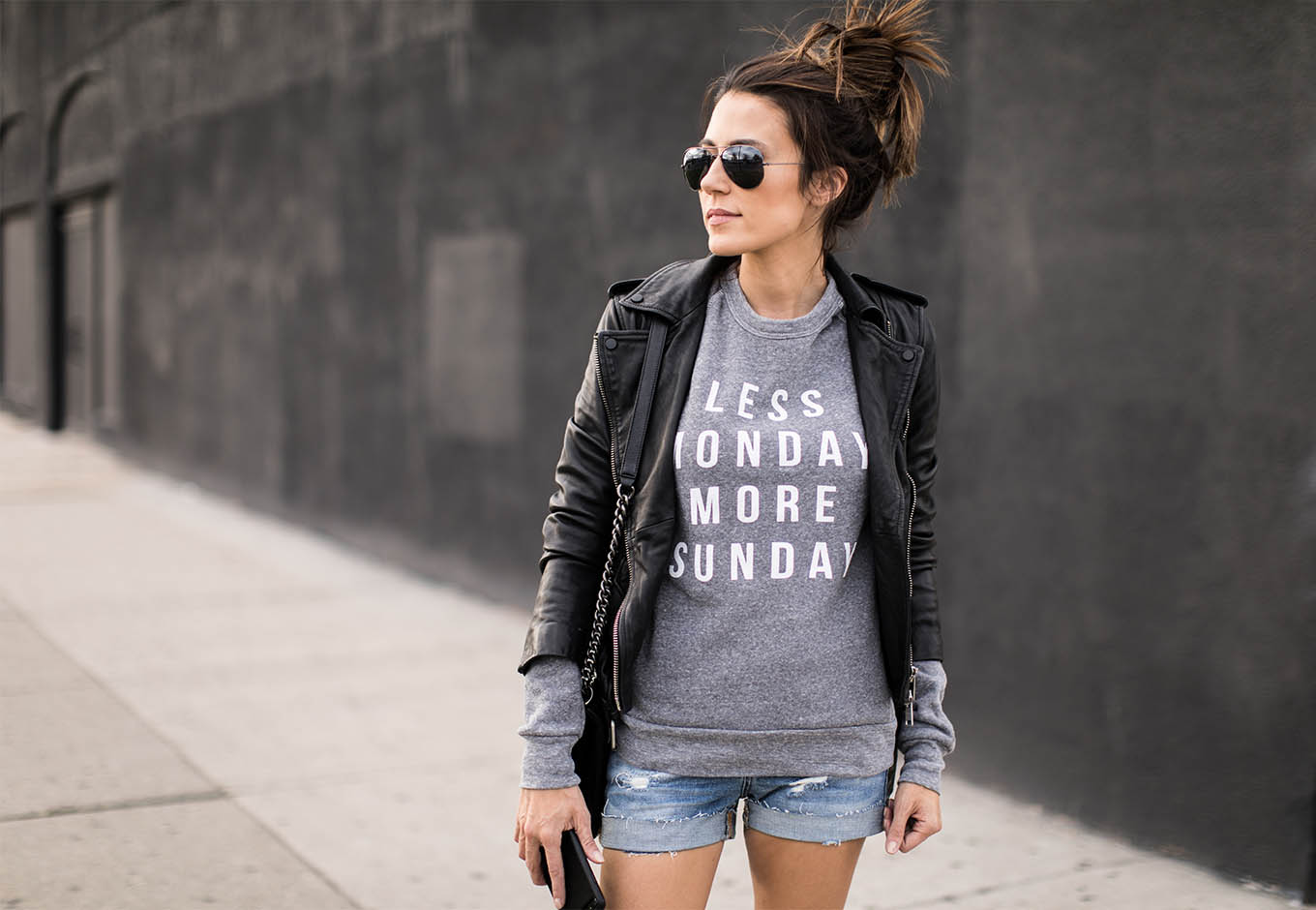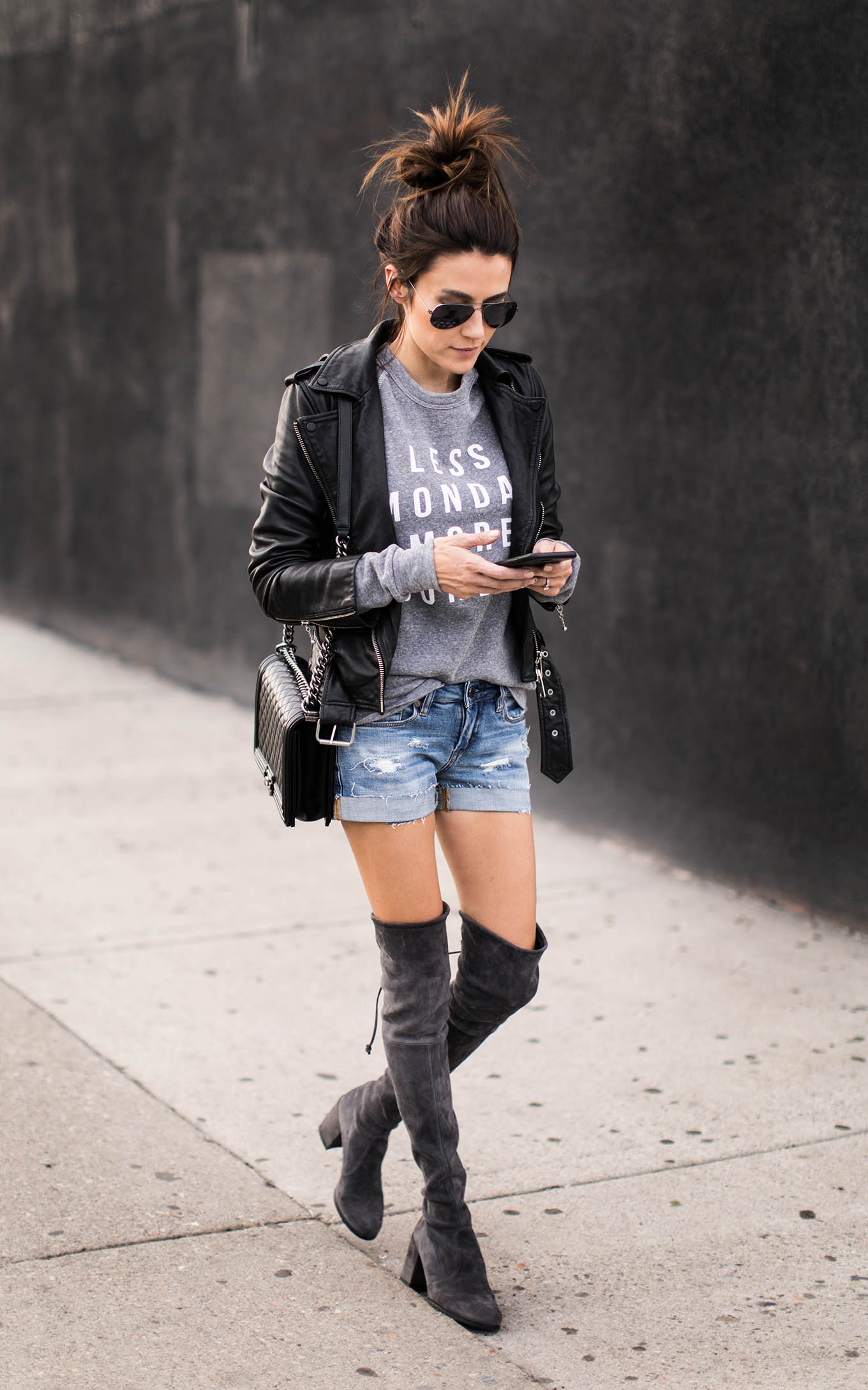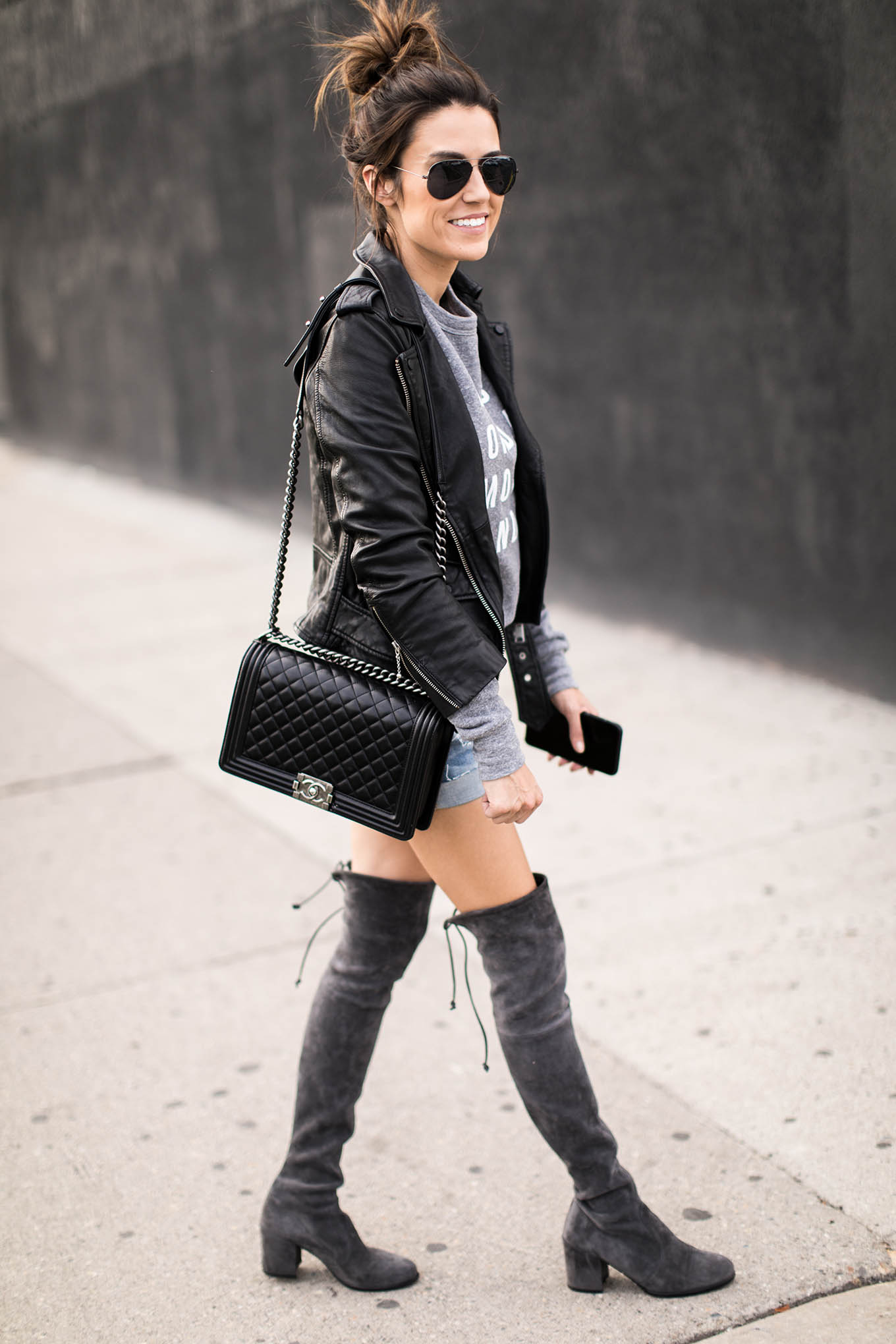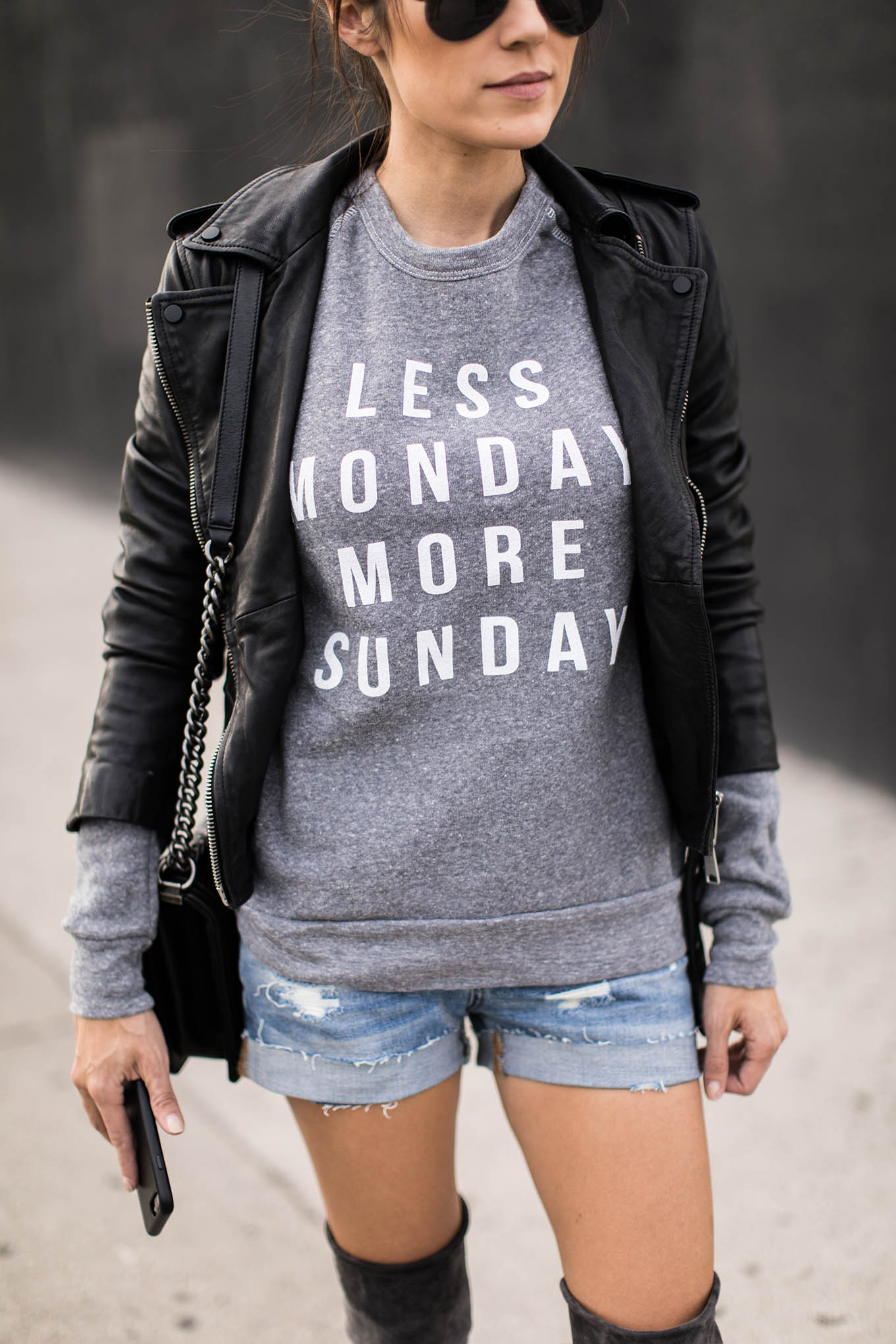 DETAILS: BLACK LEATHER JACKET | MORE SUNDAY SWEATSHIRT (SHORT SLEEVE VERSION HERE) | DISTRESSED BOYFRIEND SHORTS (SIMILAR HERE) | OVER-THE-KNEE BOOTS (MORE SIZES HERE) | BLACK CROSSBODY BAG (CHANEL – SIMILAR HERE) | BLACK AVIATORS
Happy Monday! Hope you guys had a great weekend. Cody and B went on a little father- son road-trip together this weekend! We have both were close to our parents growing up so we like to spend one on one time with the kids on our own. It was a good weekend for me to catch up on laundry and a million other things before we are off on our next trip later this week. For some reason it seems like the weekends you have the most to do are the ones you feel like doing anything else, am I right lol! Saturday morning I got an urge to go skydiving and literally hours later one of my best friends and I were jumping (or getting pushed

out of the plane. It definitely gave me a rush that lasted through the weekend but of course all day Sunday I'm still playing catch up. (Well worth it!) So this "Less Monday More Sunday" sweatshirt  (and this short sleeve version) sums up my thoughts this week pretty well. I love Mondays and love waking up with that itch to get back to work, but that doesn't mean I wouldn't trade a few hours for a longer Sunday afternoon.

I love the look of short hems with over-the-knee boots so while the seasons are still transitioning it's the perfect excuse to procrastinate putting those shorts away for a few more weeks. Throw on a sweatshirt and leather jacket and it's the perfect look for those warm/cold fall days!
Below are few more pieces to survive that unpredictable fall weather.
XX, Christine
SOURCE: Hello Fashion – Read entire story here.